You must complete your Producer Profile as much as possible to benefit from your NYIOOC successes.
Company Name
In the NYIOOC, the "Producer" is the company or person responsible for the brand. It is often not the company that produces the oil. If your brand name is on a product made by another company, you are the producer.
Website
Your website must start with https:// (preferred) or http://
💡
Some information is subject to review by NYIOOC staff. Your profile might not indicate "100% complete" until the review process has been completed.
Producer Story
For example, share the story of your company, its mission and product lines.
Public Address
The Producer Location in the Profile section of your Producer Tools account must correspond with a "Google Business Profile."
You can go here for more information on how to set up your Google profile.
After you confirm your Google Business Profile, go back to your Producer Profile in Producer Tools and search for the business name and city.
Social Profiles
Choose the social media platform from the dropdown and add the complete URL of your profile page.
Example: https://instagram.com/nyiooc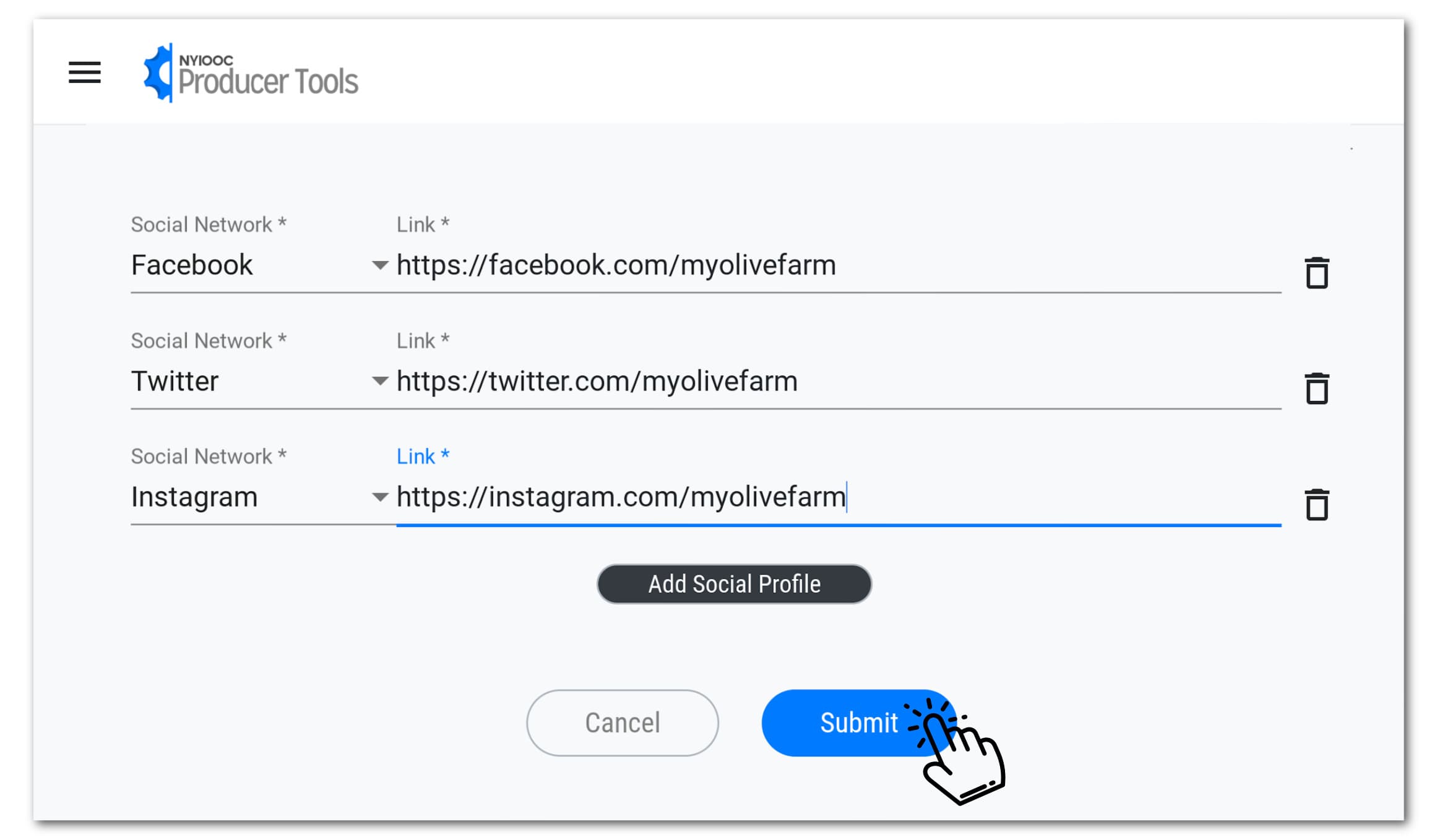 Information from your profile is used throughout the Official Index of the World's Best Olive Oils and in NYIOOC press releases and editorial features in Olive Oil Times.