We recommend UPS for sending your samples.
DHL opens, inspects and repacks a high percentage of the boxes they deliver. We therefore do not recommend choosing DHL as your courier.
Fedex has delayed some sample shipments for lacking a Prior Notice on file for the package. If you must use Fedex, here is the document you will need to submit:
Other carriers, such as UPS, have not required a Prior Notice filing.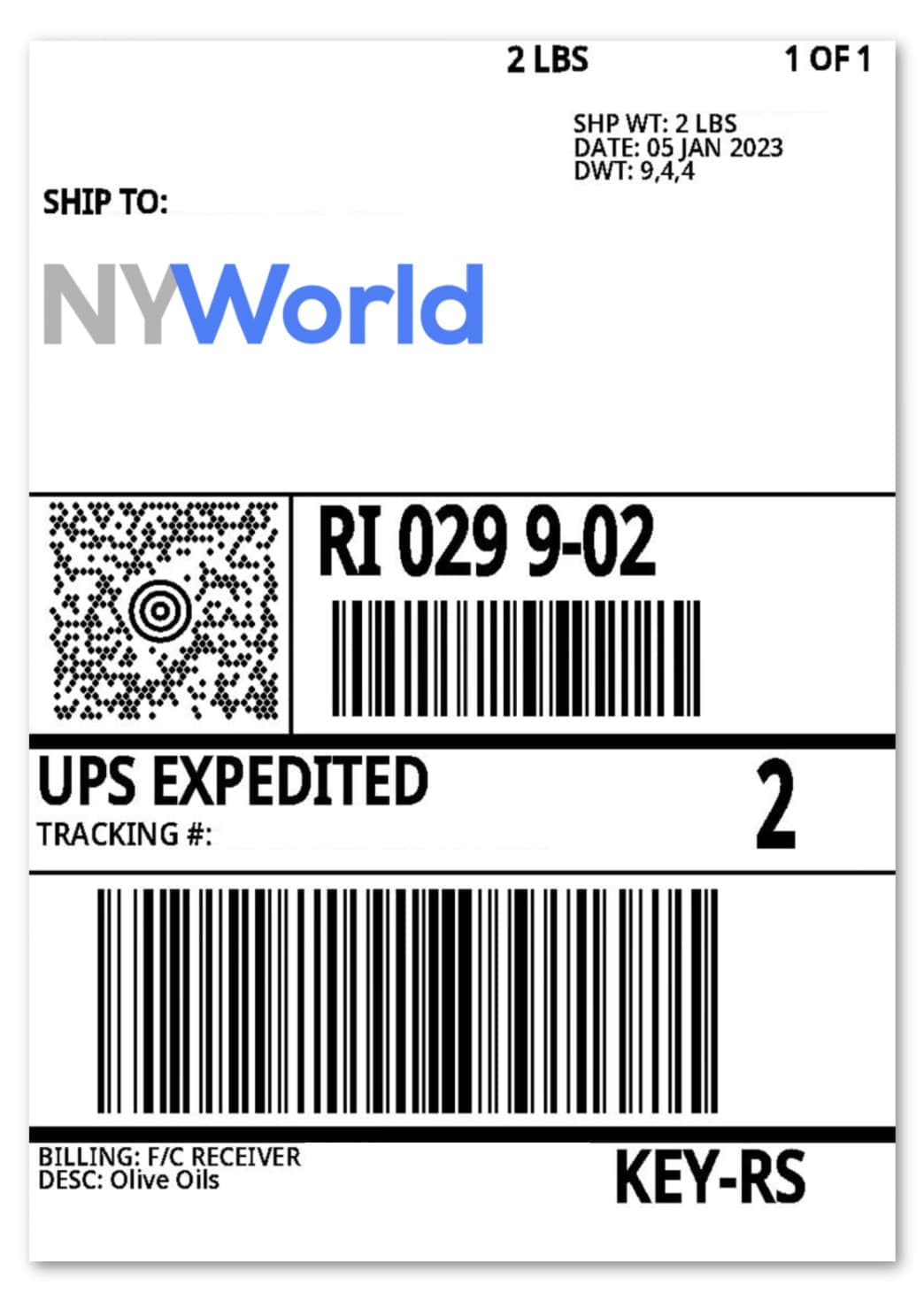 If you choose the NYIOOC shipping service, you can print your UPS label directly from your Producer Tools shipping page and track the package.
When your box is ready to be shipped, call your local UPS office to schedule a pickup.
If you choose to ship using your courier, please be advised NYIOOC will not pay shipping charges or other fees.